Aish Aa Lyrics – Gippy Grewal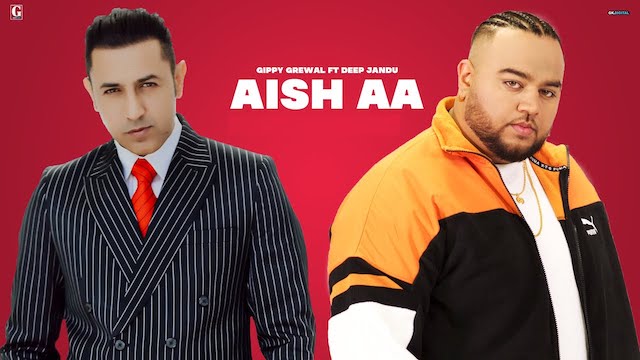 Aish Aa - Gippy Grewal
Deep Jandu!
The Main Man!
Gippy Grewal!
2020!
Aa Gaya Ni Ohi Billo!
Oh Sunset Caran Chamka Laine Aa
Dabban Vich Asle Fasa Laine Aa
Aish Ae Haye Ni Poori Aish Ae
Oh Gym Vich Body'an Bana Laine Aa
Yaara Beliyan Nu Phone La Lene Aa
Aish Ae Ni Yaara Naal Dash Ae
Haan Kudi Kadi Piche Nahio Gehdi Marde
Pakke Hoke Rahiye Bass Ek Naar De
Charche Rehne Aa Har Akhbaar De
Cash Ae Ni Khulla Baby Cash Ae
Ho Party Da Mood Jeha Bana Laine Aa
Kade Kade Peg Seg La Laine Aa
Batch Ae Eh Chadeyan Da Batch Ae
Oh Thinking Mitran Di World Wide Ni
Taan Hi Saddi Taur Billo World Wide Ni
Match Ae Ho Tera Mera Match Ae
Ho Rakhle Yakeen Munda Hit Goriye
Kamm Kaar Chalda Ae Litt Goriye
Raikoti Raikoti Fit Goriye
Nirra Aish Ae Ni Happy Di Rehish Ae
Paave Paave Paave, Paave Paave Paave
Ho Grewal Chill Karda
Ho Jatt Tera Kill Karda
Ni Poori Duniya De Kalje Machave
Ni Jatt Tera Kill Karda
Ni Poori Dunia De Kaalje Machave
Gippy!
Jehde Chakmi Aa Gallan Soch Choti Rakhde
Kar Kade Nahio Oh Taraki Sakde
Clash Ae Ni Ohna Naal Clash Ae
Oh Nikki Motti Gall Dil Te Ni Layi Di
Aiven Kise Naal Ni Garari Paayi Di
Stash Ae Ho Lakha Da Stash Ae
Badlan Ton Hide Kithe Hunda Sun Ni
Ek Din Hoju Dekhi Dhan Dhan Ni
Kalle Kalle Di Main Deni Adi Bhann Ni
Flash Ae Oh Jagni Flash Ae
Ni Ohna Naal Clash Ae
Ni Khulla Baby Cash Ae
Oh Lakha Da Stash Ae
Kamm Kaar Chalda Ae Litt Goriye
Written by: Happy Raikoti
If Found Any Mistake in above lyrics?, Please let us know using contact form with correct lyrics!
Aish Aa Music Video
More songs from "The Main Man" Album