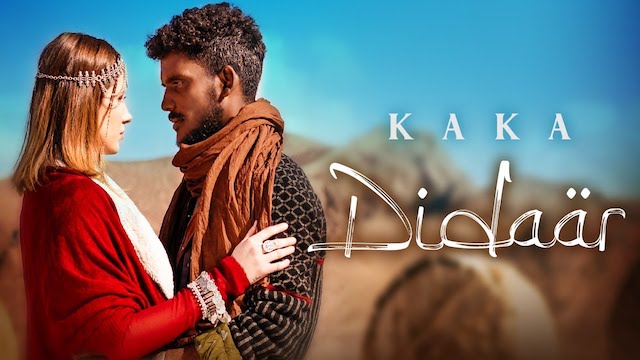 Didaar Lyrics
Ik Tera Parda
Bada Tang Karda
Husan Bedarda
Main Ae Ni Par Darda
Mera Ni Sarda
Tere Didaar Bina
Tere Didaar Bina
Teriyan Rawan Wich Main Aawan
Soh Na Pawan Khwab Sajawan
Apne Mann Nu Nit Samjhawan
Jee Lai Pyaar Bina
Jee Lai Pyaar Bina
Raula Ni Hunn Da
Dil Ni Meri Sunda
Tainu Hi Chunda
Sajishan Bunda
Khoon Mera Punda
Kise Auzaar Bina
Auzaar Bina
Laade Ik Passe
Dikha De Hasse
Bharde Kasse
De Dilase Bade Pyase
Tere Ikraar Bina
Tere Ikraar Bina
Kare Ikraar Tan Mile Karaar
Mile Ik Waar Kare Aitbaar
Fakkar Fankar Hai Bure Vichar Bina
Bure Vichar Bina
This Is Arrowsoundz!
Tu Soch Vichar Nu Goli Maar
Te Ho Taiyar Aaja Mere Yaar
Te Garde Parde Nu Pare Utaar
Ki Jeena Khumar Bina
Ki Jeena Khumar Bina
Written by: Kaka
If Found Any Mistake in above lyrics?, Please let us know using contact form with correct lyrics!
Didaar Music Video
More songs from "Another Side (Kaka Album)" Album
Liked It, Share It with Your Loved Ones!