Ganne Lyrics – Jimmy Kaler | Shipra Goyal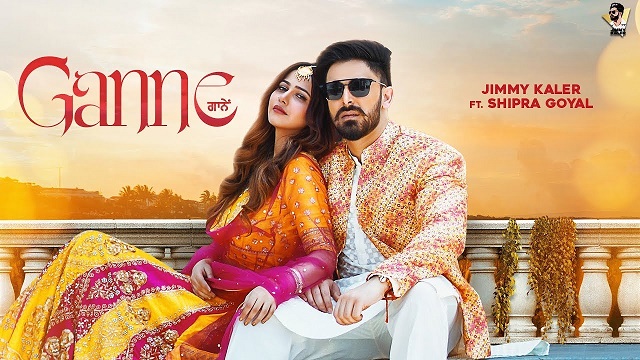 Ganne Lyrics
Mista Baaz Music!
Pinniya Pinniya Pinniya Pinniya
Jehda Tu Lakho Ke Rakhda Ae
Lakho Ke Rakhda Ae
Jatta Phone Ch Saheliyan Ne Kinniya
Pinniya Pinniya
Ve Jatta Phone Ch Saheliyan Ne Kinniya
Ganne Ganne Ganne Ganne
Oh Phone Ch Taa Yaar Jatt De
Yaar Jatt De
Oh Dp Teri Laake Rakha Meri Jaane
Gaane Gaane
Kaato Ladne De Labdi Bahane
Ve Pakhiyan Pakhiyan Pakhiyan
Main Tere Utte Nazara Tikka Ke Jatta Rakhiyan
Ve Mere Kole Teriyan Reportan Kaka Pakkiyan
Main Suneya Si Lokki Do Do Char Bass Karde
Te Tu To Dedh Sau Banayi Phire Akhiyan
Manke Manke Manke
Ni Lokki Ghar Patt Jande Apna Banke
Ni Keda Tainu Chake Sala Rakh Dunga Bhann Ke
Oh Lokki Ki Ae Kehnda Parwaah Ni Bahli Karidi
Ni Jatt Di Tu Reha Kar Rani Bass Banke
Ni Pyar Tu Mainu Karda Ni
Ni Doori Teho Jarda Ni
Ve Pyar Da Karda Natak Jatta
Main Tere Wangu Lad Da Ni
Meri Akh Di Ghoor To Darda Ni
Tu Ghare Tyme Naal Wadh Da Ni
Sacho Sachi Dass Kalera
Ni Tetho Taa Koi Parhda Ni
Ni Dass Tu Mainu Kitho Sikhiyan
Aa Jo Kardi Gallan Tikhiyan
Ve Pehla Karda Chust Chalaki
Mari Jana Ae Hunn Bass Mithiyan
Mehendi Mehendi Mehendi Mehendi
Ve Shakalo Taa Bhola Banda Ae
Bhola Banda Ae
Teri Akh Ja Ja Alahda Naal Kehndi
Mehendi Mehendi
Ve Main Chust Chalakiyan Na Sehndi
Koka Koka Koka Koka
Ni Baah Te Tera Naam Khuneya Ae
Naam Khuneya Ae
Oh Dilo Saaf Jatt Karda Ni Dokha
Koka Koka
Oh Dass Ajj Hi Karaiye Billo Roka
Written by: Jimmy Kaler
If Found Any Mistake in above lyrics?, Please let us know using contact form with correct lyrics!
Ganne Music Video
Ganne Song Info:
| | |
| --- | --- |
| Song: | Ganne |
| Singer(s): | Jimmy Kaler, Shipra Goyal |
| Musician(s): | Mista Baaz |
| Lyricist(s): | Jimmy Kaler |
| Cast: | Rumman Ahmed, Jimmy Kaler |
| Label(©): | Jimmy Kaler |
Liked It, Share It with Your Loved Ones!