Jawani Lyrics – Sabba | Deep Sra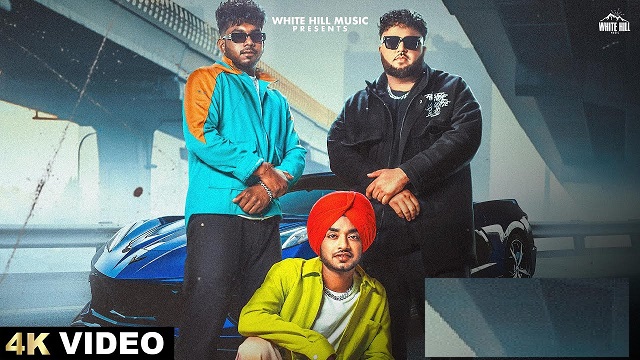 Jawani Lyrics
Ageya Ni Ohhi Billo Time
Oh Rauleya De Rallyan De
Kadde Phone Velliyan De
Kick Kude Nagni Di Hoyi Hoyi Ae
Oh Bheja Bheja Hundi Billo
Kheja Kheja Hundi Billo
Sehje Sehje Chalda Taan Koi Koi Ae
Oh Kithe Rukde Ne Toll Te
Sir Chad Bol De
Chad Di Jive Brandi Ni
Jandi Ni Kude Jandi Ni
Ehna Jatta Toh Jwani Kude Jandi Ni
Jandi Ni Halle Jandi Ni
Ehna Jatta Toh Jawani Kude Jandi Ni
Haye Ni Red Sabba!
Haye Ni Red Batiyan Ni
Piche Piche Rakhiyan Ni
Ni Pakke Pairi Chalde Ne
Gallan Kithe Kachiyaan Ni
Whoti Wangu Sajjan
Jattan Diyan Gadiyan Ni
Ni Pind Jaa Jaa Dasdi
Mandeer Toura Kadiyan Ni
Mottor Te Peg Lagne Ni
Per Gede Gude Lagne Mohali
Ni Akhan Wich Pona Kehandiyan Ni
Jehde Dabba Wich Paunde 45
Oh Jeepan Jonge Daara Ne
Pairan Thale Thaaran Ne
Nappe Kine Yaara Ne Ni
Kithe Takk Maara Ne
Oh Pittal Naa Kari Payi Aa Chandi Ni
Jandi Ni Kude Jandi Ni
Ehna Jatta Toh Jwani Kude Jandi Ni
Jandi Ni Halle Jandi Ni
Ehna Jatta Toh Jawani Kude Jandi Ni
Deep Jandu!
Oh Khad Ke Taa Dekh Kera Ikko Hi Takk Ni
Kille 90 Laggde Aa Duje Pind Takk Ni
Oh Jatta De Tan Khoon Vich Likhiyan Ne Adiyan
Moochan Rehan Khadiya Te Akhan Rehan Chadiyan
Jo Hand Fadd Chade Thale Laune Vi Aunde Aa
Rule Anti Banaye Sanu Dhaune Vi Aunde Aa
Eh Na Sochi Jandu Kalle Geet Gaunda Aa Ni
Menu Changi Tarha Bande Khadkaune Vi Aunde Aa
Oh Assi Hoodon Bahar Bandeya Nu Mat Ni Dinde Ni
Oh Jatt Kise Nu Vi Honn Kade Shaq Nayi Dinde Ni
Gaffe Bhar Bhar Sutta Per Haq Ni Dende Ni
Vairy Badle Lende Aa Assi Fuck Ni Dende
Oh Mottor Te Hunde Ne Ni
Akhadeyan Ch Hunde Ne
Loor Ch Vi Hunde Lalkareyan Ch Hunde Ne
Jeet Ke Vi Khade Billo Hareyan Ch Hunde Ne
Ni Saade Jahe Dil Kithe Sareyan Ch Hunde Ne
Oh Peen Lage Minn De Nayi Udaun Lage Gin De Ni
Gejeyan Ch Hunde Kude Khateyan Ch Chin De Ni
Oh Jind Jind Hundi Naale Hanji Ni
Jandi Ni Kude Jandi Ni
Ehna Jatta Toh Jawani Kude Jandi Ni
Jandi Ni Halle Jandi Ni
Ehna Jatta Toh Jawani Kude Jandi Ni
Written by: Jind Khan
If Found Any Mistake in above lyrics?, Please let us know using contact form with correct lyrics!
Jawani Music Video
Jawani Song Info:
| | |
| --- | --- |
| Song: | Jawani |
| Singer(s): | Deep Sra, Deep Jandu |
| Musician(s): | Deep Jandu |
| Lyricist(s): | Jind Khan |
| Label(©): | White Hill Music |
Liked It, Share It with Your Loved Ones!