Media Luna Lyrics (Letra) – Mora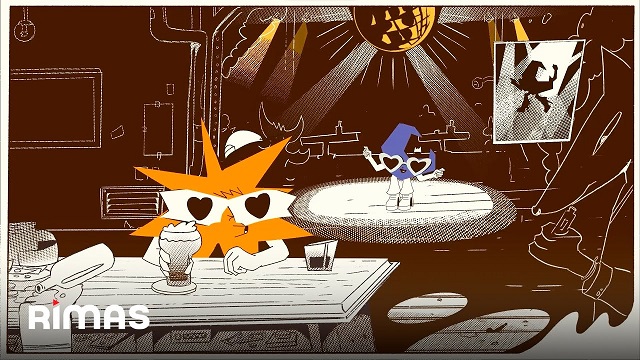 Media Luna Letra
Si Estamos Los Dos En Un Mismo Cuarto El Cielo No Se Ve Tan Alto
Aquí Está Mi Corazón Dentro De Un Frasco
Sin Tí ¿Qué Soy Yo? Un Disfraz Barato
Contigo Soy Yo Tú El Motor Del Barco
Si Te Tiras De Un Barranco Detrás Tuyo Salto
Puedo Ser Tu Estrella Y Tu Mi Media Luna Mi Tesoro Mi Fortuna
Yo Puedo Ser Tu Estrella Tu Mi Media Luna Mi Tesoro Mi Fortuna
Tus Ojos Ciérralos El Miedo Entiérralo
Yo Se Que Sin Darnos Cuenta Esto Escaló Y Pa' Que Negarlo
Si Tú También Sentiste Mariposas En Tu Ombligo La Noche Aquella En La
Que Nos Unió El Destino
Si Es Pa' Siempre ¿Dónde Firmo
Aunque Esto No Lo Aguanta Un Papel
Cuando Estás Suele Brillar Si Te Vas Empieza A Llover
Y Si Pudiera El Tiempo Retroceder Regreso Cuando Te Dije
Te Voy A Besar Si Me Miras Así Otra Vez
Otra Vez Otra Vez Otra Vez
Media Luna Music Video
Media Luna Lyrics Translation
If we're both in the same room the sky doesn't seem so high
Here is my heart inside a jar
Without you what am I? A cheap disguise
With you it's me you're the engine of the boat
If you jump off a cliff I'll jump after you
I could be your star and you my half-moon my treasure my fortune
I could be your star you my half-moon my treasure my fortune
Close your eyes bury the fear
I know that without us realizing it this escalated and why deny it?
If you also felt butterflies in your belly that night when destiny brought us together
If it's forever where do I sign?
Even though paper can't hold this
When you're here it tends to shine if you leave it starts to rain
And if I could turn back time I'd go back to when I told you
"I'm going to kiss you" if you look at me like that again
Again again again
If Found Any Mistake in above lyrics?, Let us know using contact form with correct lyrics!
Media Luna Song Info:
| | |
| --- | --- |
| Song: | Media Luna |
| Album: | Estrella Album |
| Singer(s): | Mora |
| Musician(s): | Neneto |
| Lyricist(s): | Mora |
| Label(©): | Mora |