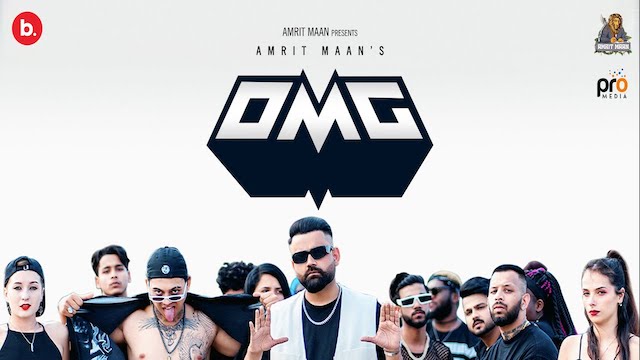 Omg Lyrics
Show Mxrci On It!
Oh Kudi Dekh Ke Jatta Nu Kehndi
Oh My God
Seene Lageya Takka Nu Kehndi
Oh My God
Kehndi Pakka Thodda Masla Ae
Oh My God
Kehndi Enna Kiven Asla Ae
Oh Dekhle Jatta De Putt Khare Goriye
Jinne Khare Sare Naal Khade Goriye
Dass Kede Mudde Te Debate Karni
Changeyan School'an Wich Padhe Sohniye
Dekh Kali Kali Hoodie Kehndi
Oh My God
Dekh Chadhi Saddi Guddi Kehndi
Oh My God
Kehndi Kala Kala Shakde Ho
Oh My God
Bhaje Firde Na Thakde Ho
Oh My God
Mukh Te Glow Aa Jatt Ghumde Aa Goa
Jatti Doori Teeri Hogi Munda
Dekh Ke Main Rowa
Sakke Bhai Do Aa Ni Shareer Jiwein Loha
Ni Tu Gori Chitti Lage
Jiven Jammi Pali Doha
Sadda Dekh Karobaar Kehndi
Oh My God
Naale Aithe Naale Bahar Kehndi
Oh My God
Jado Bebe Nu Milai Kenhdi
Oh My God
Dekh Maana Di Chadhayi Kehndi
Oh Sadde Layi Oh Sara Din Jachi Jandi Ae
Soch Soch Bina Gallon Hassi Jandi Ae
Kehndi Labbna Si Jatt Jeda Labh Main Leya
Kudiyan Nu Angrezi Wich Dassi Jandi Ae
Dekh Malwe Da Jatt Kehndi
Oh My God
Majhe Aali Fatafat Kehndi
Oh My God
Sadda Rang Dekh Tan Kehndi
Oh My God
Sun Future Plan Kehndi
Sarh Ke Sarh Ke Jandiye Mutiyare Ni
Aaj Kathe Kaddiye Fire Bankiye Naare Ni
Aaj Kathe Kaddiye Fire Bankiye Naare Ni
Oh Dekh Taur Saddi Thaneyan Ch
Oh My God
Naale Nawe Te Puraneyan Ch
Oh My God
Oh Badi Dekh Ke Hairan Hoi
Oh My God
Ni Saddi Unity Ae Laneya Ch
Te Naam Jatt Da Siyaneya Ch
Thats Enough For The Day Baby
Mxrci 2023
Written by: Amrit Maan
If Found Any Mistake in above lyrics?, Please let us know using contact form with correct lyrics!
Omg Music Video
Omg Song Info:
| | |
| --- | --- |
| Song: | Omg |
| Singer(s): | Amrit Maan |
| Musician(s): | MXRCI |
| Lyricist(s): | Amrit Maan |
| Cast: | Amrit Maan, Khyati sharma |
| Label(©): | Amrit Maan |
Liked It, Share It with Your Loved Ones!