Bhool Bhulaiyaa 2 (Title Track) Lyrics – Neeraj Shridhar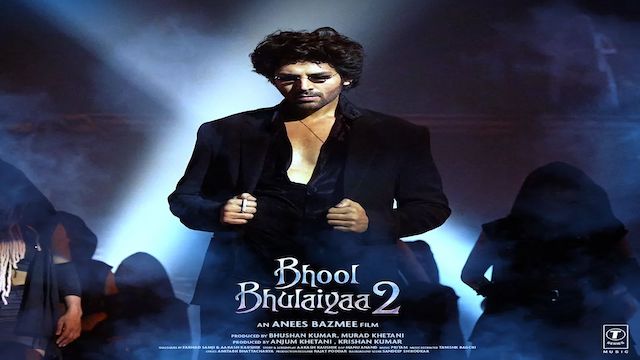 Bhool Bhulaiyaa 2 (Title Track) Lyrics
Hare Ram
Hare Ram Hare Ram
Hare Krishna Hare Ram
Hare Ram Hare Ram
Hare Krishna Hare Ram
Let Go Let Go
Kithe Gayi Haye Mere Dil Di Shawty
Oh My God Oh Lagdi Hottie
Mainu Vi Oh Kar Gayi Naughty
Par Kill Karna Uski Hobby
Madly Searching For This Fine Shawty
In My World The Number One Hottie
Every Where She Make Him Go Crazy
Par Kill Karna Uski Hobby
Teri Aakhein Bhool Bhulaiyaa
Baatein Hain Bhool Bhulaiyaa
Teri Aakhein Bhool Bhulaiyaa
Baatein Hain Bhool Bhulaiyaa
Tere Sapnon Ki Galiyon Mein
You Keep Driving Me So Crazy
Dil Mein Tu Rehti Hai
Betabi Kehti Hai
I Keep Praying All Day
All Day All Night Long
Hare Ram Hare Ram
Hare Krishna Hare Ram
Hare Ram Hare Ram
Hare Krishna Hare Ram
Hare Ram Hare Ram
Hare Krishna Hare Ram
Hare Ram Hare Ram
Hare Krishna Hare Ram Ho Ho
Ho Dil Baby Dil Ye Tera
Ho Jane De Na Mera
Kintu Parantu Mein Na
Time Gawa
Ho Rehne De Soch Mein Na Pad
Gaur Mujhpe Thoda Kar
Mara Mara Hoon Jabse
Tujhko Hai Dekha
Tu Meri Khamoshi Hai
Tu Meri Madhoshi Hai
Tu Mera Hai Afsana
Making Me So Happy
Shaking My Body
Tu Hai Awara Dhadkhan
Tu Hai Raton Ki Tadpan
Tu Hai Meri Dil Jana
Everything About You
Baby I Like It
Teri Zulfon Ke Niche
Mere Khwabon Ki Jannat
Teri Baahon Mein Aake
Bechaini Ko Milti Rahat
My Only Wish Is
If I Ever Ever Could Make You Mine
Everyone Pray With Me Now
All Day All Night Long
Hare Ram Hare Ram
Hare Krishna Hare Ram
Hare Ram Hare Ram
Hare Krishna Hare Ram
Hare Ram Hare Ram
Hare Krishna Hare Ram
Hare Ram Hare Ram
Hare Krishna Hare Ram Ho Ho
Hey Baby!
I'm Watching You!
Where's She At
I Am Searching For This Fine Shawty
And You Think Like I Be Getting Naughty
I'm For You You Know I Don't Play That
'Cause I Mean It When You Hear Me See That
Madly Searching For This Fine Shawty
In My World The Number One Hottie
Every Where She Make Him Go Crazy
Gosta You Get Me Yes Not A May Be
Written by: Mandy Gill,Sameer
If Found Any Mistake in above lyrics?, Please let us know using contact form with correct lyrics!
Bhool Bhulaiyaa 2 (Title Track) Music Video
Bhool Bhulaiyaa 2 (Title Track) Song Info:
| | |
| --- | --- |
| Song: | Bhool Bhulaiyaa 2 (Title Track) |
| Movie: | Bhool Bhulaiyaa 2 |
| Singer(s): | Neeraj Shridhar, Mellow D, Bob |
| Musician(s): | Tanishk Bagchi |
| Lyricist(s): | Mandy Gill, Sameer |
| Cast: | Kartik Aaryan, Kiara Advani, Tabu |
| Label(©): | T-Series |
More songs from "Bhool Bhulaiyaa 2" Movie