Jattiye Lyrics – Sunny Malton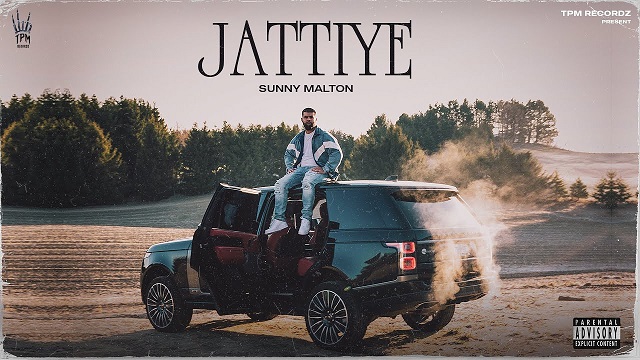 Jattiye Lyrics
Sunny Malton!
Yeah Yeah!
Yaari Wich Kitti Naa Kamai Jattiye
Jinni Jaeb Ch Si Rajh Ke Udaayi Jattiye
Yaari Gaddiyan Nu Dekh Ke Na Laayi Jattiye
Sare Aakhde Ne Tainu Bharjayi Jattiye
Ho Ho Sandh Utte Laya Lakh Dhai Jattiye
Taad Taad Pind Ch Karayi Jattiye
Dekhla Haneri Paayi Uthai Jattiye
Oh Gabru Nu Aakhde Tabhai Jattiye
Ho Khada Sab Naal Baitha Thodeya De Naal
Hath Ni Milaya Main Bhagaudeya De Naal
Ki Hai Pathara Nu Fark Hathodeya De Naal
Meri Khundak Hai Rehendi Sadaa Chaudeya De Naal
Oh Saare Turde Ne Shera Wali Chaal Jattiye
Ankh Sadaa Rakhde Ne Laal Jattiye
Shakde Ne Kala Kala Maal Jattiye
Oh Khake Hoye Rehnde Ne Nehaal Jattiye
Ehh Chann'ne Da Mahina Naa Hi Saal Jattiye
Jane Madiyaan De Takk Sare Naal Jattiye
Rehende Ne Shikar Kitho Paal Jattiye
Kar Lainde Kabu Paake Jaal Jattiye
Ho Gaddiyan Vi Sab Top Diyan Rakhiyaan
Tyre Nu Alloy Dekh Paunde Jhapiyan
Raah Cho Ni Kade Mutiyara Dakkiyan
Jhoom Jhoom Udaunde Road'an Utte Fakkiyan
Ho Putha Hath Di Lakeer Naalo Raah Jattiye
Lainde Puthe Puthe Kamma Naalo Faah Jattiye
Sare Baju Kolon Lainde Ne Salaah Jattiye
Tu Vi Suni Ohde Gaane Oh Chala Jattiye
I Love The Way You Saw Jattiye
The Way You Look You Walk Jattiye
Without You I Will Be Lost Jattiye
Tainu Ptaa Mere Layi Tu Taa Khaas Jattiye
Jattiye Jattiye Aeh Jattiye Jattiye
Eh Jattiye Jattiye
Tainu Ptaa Mere Layi Tu Taa Khaas Jattiye
Written by: Baju Kotli
If Found Any Mistake in above lyrics?, Please let us know using contact form with correct lyrics!
Jattiye Music Video
Jattiye Song Info:
| | |
| --- | --- |
| Song: | Jattiye |
| Singer(s): | Sunny Malton |
| Musician(s): | Armaan |
| Lyricist(s): | Baju Kotli |
| Label(©): | TPM RECORDZ |
Liked It, Share It with Your Loved Ones!