Vaar Lyrics – Sidhu Moose Wala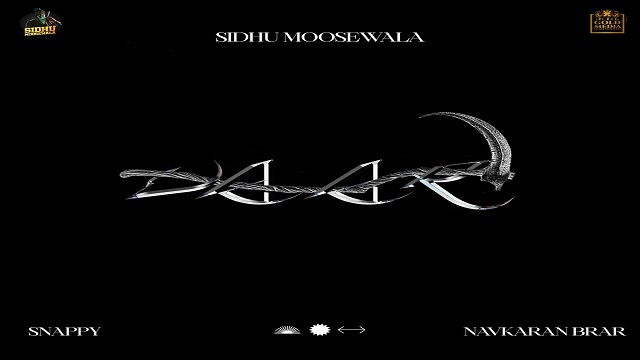 Vaar Lyrics
Oh Ho…
Sidhu Moose Wala!
Snappy!
Nalwa Sher Puttar Dashmesh Da
Soora Sikh Panth Di Shan Ae
Chota Vi Sher Punjab Da
Ni Dhadak Jarnail Mahan Ae
Jussa Satt Foot Chobar Darshni
Satt Foot Chobar Darshni
Modde Sikh Fauja Di Shan Ae
Oh Ji Sisat Ton Thar Thar Kambde
Bande Soore Khabbi Khan
Ohde Hath Wich Khanda Dekh Ke
Baanh Sudhla Khade Pathane
Oho Roop Hai Duja Kaal Da
Roop Hai Duja Kaal Da
Jadon Warda Wich Maidan
Afgana De Mana Wich Aida Dar Siga
Afgana Ne Salwara Pauniya
Shuru Kar Dittiya Si
Ke Assi Aurtan Laggage
Enna Dar Gaye Si Enna Dar Gaye Si
Edda Da Pehrawa Jo Pehrawa Ohna Nu
Ehde Aatank Ton Bacha Sakda Si
Ohde Barche Muhre Digde
Ki Mohammad Te Ki Khan Ae
Vairi Foot Foot Piche Sittda
Jadon Marda Ik Nishan Ae
Jeon Fasal Wadde Kirshan Bhai
Fasal Wadde Kirshan Bhai
Oho Wad'da Injh Afgaan Ae
Oh Ho…
Snappy!
Ajj Vi Duniya Manndi Ae Na
Australia Di Jehdi Akhbaar Ne
Visaw Ch 12 Jarnail'an Di Gall Kitti
Usde Wich Hari Singh Nalwa Da
First Name Si
First Name
Sidhu Moose Wala!
Written by: Sidhu Moose Wala
If Found Any Mistake in above lyrics?, Please let us know using contact form with correct lyrics!
Vaar Music Video
Vaar Song Info:
| | |
| --- | --- |
| Song: | Vaar |
| Singer(s): | Sidhu Moose Wala |
| Musician(s): | Snappy |
| Lyricist(s): | Sidhu Moose Wala |
| Label(©): | Sidhu Moose Wala |
Liked It, Share It with Your Loved Ones!