Don't Understand Lyrics (English Meaning) – Post Malone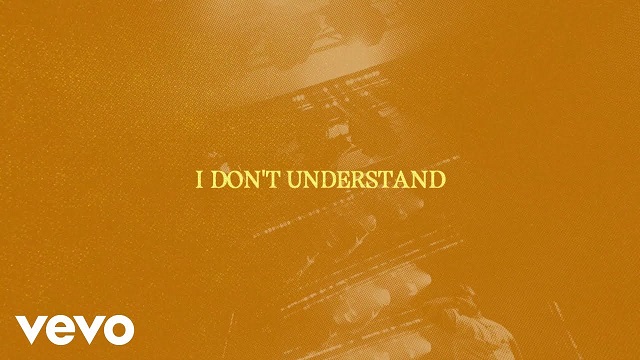 Don't Understand Lyrics
I'm a rolling stone
It took you by surprise
You're hanging onto something, anything
Just like a shimmer of light
Oh, how the sword, it fell
I said, You're really something, everything
To me, and I'm cold
So hold me closer, baby
I don't understand
Why you like me so much
'Cause I don't like myself
I don't understand
Why you like me so much
Wish I was someone else
You say you got a million reasons
But I can't think of one
I don't understand
Why you like me so much
'Cause I don't like myself
Mmm mmm
I'll build a church for you
They'll come from miles around
Girl, you're really somеthing, everything
To me, and I'm cold
So hold mе closer, baby
I don't understand
How you like me so much
'Cause I don't like myself
I don't understand
How you like me so much
Wish I was someone else
You say you got a million reasons
But I can't think of one
I don't understand
How you like me so much
'Cause I don't like myself
Mmm mmm
Don't Understand Music Video
Don't Understand Lyrics With English Meaning
Verse 1:
I'm a rolling stone
It took you by surprise
You're hanging onto something, anything
Just like a shimmer of light
Oh, how the sword, it fell
I said, You're really something, everything
To me, and I'm cold
So hold me closer, baby
In this verse, the singer likens themselves to a rolling stone, implying that they are constantly moving and not settling down. The other person in the song seems to be surprised by the singer's unpredictable nature. The singer acknowledges that the other person is holding onto something (possibly their love or affection), like a fleeting glimmer of light. The mention of a falling sword may symbolize the impact of a difficult or painful situation. Despite the singer's apparent coldness, they still ask the other person to hold them closer.
Chorus:
I don't understand
Why you like me so much
'Cause I don't like myself
I don't understand
Why you like me so much
Wish I was someone else
You say you got a million reasons
But I can't think of one
I don't understand
Why you like me so much
'Cause I don't like myself
Mmm mmm
The chorus highlights the singer's inner struggle with self-esteem and self-worth. They express confusion about why the other person likes them so much because the singer doesn't like themselves. The singer wishes they could be someone else, perhaps feeling unworthy of the affection they are receiving. The other person claims to have many reasons for liking the singer, but the singer can't comprehend or believe them, given their own negative self-perception.
Verse 2:
I'll build a church for you
They'll come from miles around
Girl, you're really something, everything
To me, and I'm cold
So hold me closer, baby
In this verse, the singer expresses their willingness to do grand gestures for the other person, like building a church. The church may symbolize a place of devotion or reverence for the person they love. The singer reiterates that the other person is significant to them and that they feel emotionally distant (I'm cold), but they still desire closeness and intimacy.
Chorus (repeated):
The chorus is repeated again, emphasizing the singer's ongoing struggle with self-acceptance and their inability to understand why someone else would care for them when they don't value themselves.
Overall, the song seems to delve into themes of self-doubt, a lack of self-love, and a perplexing relationship with someone who cares deeply for the singer despite their internal struggles.
If Found Any Mistake in above lyrics?, Let us know using contact form with correct lyrics!
Don't Understand Song Info:
| | |
| --- | --- |
| Song: | Don't Understand |
| Album: | Austin (Post Malone's Album) |
| Singer(s): | Post Malone |
| Musician(s): | Post Malone, Louis Bell, Andrew Watt |
| Lyricist(s): | Post Malone, Louis Bell, Andrew Watt, Billy Walsh |
| Label(©): | Post Malone |